OUR RECOMMENDED Bausch + Lomb PRODUCTS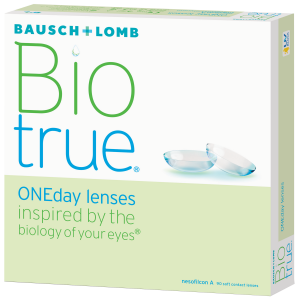 Biotrue ONEday
Biotrue ONEday has more moisture than any other contact lens And, maintains nearly 100% of its moisture for a full 16 hours2 Water-loving polymer PVP is the most abundant, hydrophilic component of the lens Allows for a lens that is 78% water content – same as the cornea Patented dehydration barrier Poloxamer 407 drives to the lens surface to lock in moisture throughout the day Mimics the ...
OUR

Bausch + Lomb PRODUCTS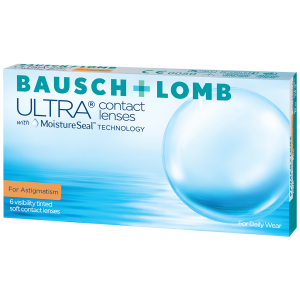 Bausch + Lomb ULTRA for Astigmatism
Deliver all-day comfort and consistently clear vision. Patients wearing Bausch + Lomb ULTRA® for Astigmatism agree: 93% of patients agree this lens helps reduce halos and glare, even in low light. 91 % feels comfortable throughout the day 96 % provides comfortable vision, even when spending hours on digital devices 95 % delivers clear vision when driving at night Available in -2.75D Cylinder ...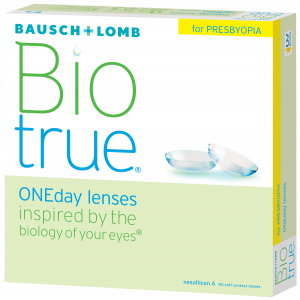 Biotrue ONEday for Presbyopia
If you find yourself holding books, menus and phone screens farther and farther away in order to focus properly, or if close work, like reading or handwriting, gives you headaches or eyestrain, you may be showing early signs of presbyopia. Biotrue ONEday for Presbyopia daily disposable multifocal lens has a 3-Zone Progressive Design to help you see clearly and comfortably with your contacts, up cl ...